Application Deadline
Fall - July 20
Spring - December 2
All supporting documents (e.g. official transcripts, recommendations, personal statement, etc.) can be emailed to graduateadmissions@csi.cuny.edu
The Master of Arts in History requires 32 graduate credits, with all graduate courses designated at four credits, for a total of eight courses. Students must take four courses from the five areas of concentration (one course from each area). All students are required to complete Historical Methods and either two thesis seminars or the portfolio seminar.

Graduates of the Master's program in History at the College of Staten Island will acquire an overview of global history and a focus on a geographic area of specialization. The curriculum requires coursework distributed across four of the department's five fields of concentration: History of Africa and the Middle East, History of Asia, History of Europe, History of Latin America and the Caribbean, and History of the United States. Students will explore one of these areas of concentration, and will complete a significant work of historical scholarship, a master's thesis under the supervision of a thesis director. Students desiring recommendation for doctoral work will demonstrate competence in at least one foreign language

The program is also suited to teachers in the social sciences with initial certification who wish to deepen their knowledge of history as they complete the master's degree qualification demanded for professional certification. Careers in cultural institutions are also open to students with the professional training in historical research provided by the master's program.
Contact Information
Susan Smith-Peter

Program Coordinator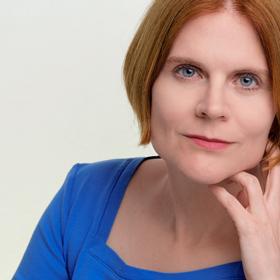 Application & Graduate Catalog
Admission Requirements
Satisfactory completion of a bachelor's degree from an accredited college and a cumulative grade point average of at least 3.0. Students not meeting this requirement may be evaluated after an interview with the program coordinator and the admissions committee.

Application Procedures
Graduate Application:
The application must be completed online at Graduate Application.

Transcripts:
Applicants must request official transcripts from all post-secondary institutions attended. If you are currently enrolled in a post-secondary institution, have one transcript sent now and another sent when you complete the courses that you are taking. Applicants who have been enrolled at CSI do not need to request a CSI transcript; the Office of Recruitment and Admissions will obtain a copy.

Application Fee:
A $75.00 non-refundable application fee is required of all applicants. Please make your check or money order payable to the College of Staten Island. Veterans are exempt from paying the application fee. Veterans must provide proof of their Veteran/Military status in order to be waived from paying the application fee.

Letter of Intent:
Applicants must submit a one typed page letter explaining their interest in pursuing a graduate studies in History.

Research-Based Writing Sample: ​​​​​​
A ten-page research-based writing sample preferably written for a history course.

Letters of Recommendation:
Two letters of recommendation from professors under whom the applicant has studied or other persons who can comment directly on the applicant's potential as a graduate student and scholar.

English Proficiency Examination: The TOEFL, IELTS, or PTE exam is required of students for whom English is a second language.
Test of English as a Foreign Language (TOEFL): Minimum required score is 79 (Internet). For additional information or to register for the exam, please visit the TOEFL website at www.ets.org. Our institutional code is 2778.
International English Language Testing System (IELTS): We will only accept the academic exam scores. The minimum required score is 6.5 (overall band). For additional information or to register for the exam, please visit the IELTS website www.ielts.org.
Pearson Test of English (PTE): Minimum required score is 53. For additional information or to register for the exam, please visit the PTE website www.pearsonpte.com.

All documents must be submitted to the Office of Recruitment and Admissions.
Mailing Address:
Office of Recruitment and Admissions, Graduate Unit
College of Staten Island, CUNY
2800 Victory Boulevard, Building 2A, Room 103
Staten Island, NY 10314
718-982-2019
graduateadmissions@csi.cuny.edu