Take a Ride with CAB!
The Campus Activities Board (CAB) is the student programming board that researches and develops a variety of social, educational, community service, and other extra-curricular programs, in order to provide a more entertaining, intellectually stimulating, and culturally enlightening experience for the diverse community of CSI students.
CAB is a led by a 12 member Finance Committee: One (1) member appointed by Student Government, One (1) member appointed by the CSI Association, and ten (10) students who shall serve as Chairperson, Vice Chairperson, and as Coordinators of one of CAB's eight committees (herein known as "CAB Coordinators").  Membership on CAB is open to all CSI students.  To become a voting member of the Board a student must attend two full meetings.  Voting members can run for coordinator positions, vote in elections, and approve committee plans and reports.  All students are invited to participate in CAB meetings to help determine entertainment and programming for the CSI student body. Volunteers are always needed to help implement the over 100 events CAB plans annually.  Please stop in the Office of Student Life Involvement Center, Campus Center (1C), room 212B to find out about upcoming meetings and events.
Students who get involved with CAB learn how to plan small and large scale events, negotiate contracts, manage a budget, team work, time management, meeting etiquette, parliamentary procedures, public speaking and marketing skills.
Office Hours
Monday – Friday
9:00am – 5:00pm
CAB Meetings:
CAB meets every other week during Tuesday club hours (2:30pm – 4:25pm) throughout the academic year and occasionally during summer and winter breaks. CAB meetings are open to the public and student input is always welcome.
CAB Events:
CAB plan over 100 events each year including the popular Take Me Away Tuesday's program, the GDL Café and the weekly films series. Information about upcoming events can be found on CSI CONNECT, via the app CORQ available in the Apple Store or Google Play Store, or by checking out bulletin boards throughout campus. Most CAB events are FREE for CSI students. CAB is always looking for ideas and feedback on the events they plan. Students can share their thoughts by attending a meeting or by approaching a CAB member at any CAB event.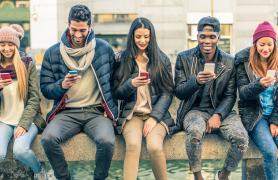 CSI Connect
CSI CONNECT is an web-based portal. Utlize this system to connect to campus organizations, discover student events and get connected at CSI.
CSI Connect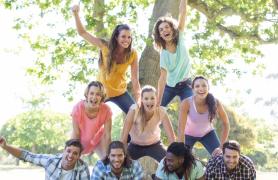 Join a Club
Clubs at CSI are formed around a commonality of educational, vocational, cultural, social, religious, or political interests.
Join a Club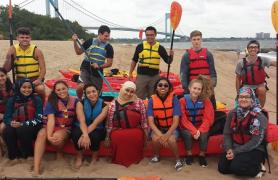 Student Events
The Office of Student Life provides a variety of services and programs including coordination of student leadership programs and civic engagement initiatives
Student Events