Additional Navigation
Close
Message from CIO/AVP Patty Kahn
The Office of Information Technology Services is happy to share our Spring 2018 Newsletter. Please take the time to learn about some of our latest initiatives including the website project, wireless access for students, and disaster recovery preparedness. In addition, several key projects are underway, which are highlighted in the "On the Horizon" section.
CUNY recently announced the addition of the ARCGIS application to the CUNY Virtual Desktop.
As a reminder, the virtual desktop allows faculty, staff, and students to access software remotely using their CUNYfirst login credentials. In addition to ARCGIS, applications available include SPSS, SAS, Matlab, Mathematica and Maplesoft.   The CUNY virtual desktop is easily accessible from the CSI home page under Online Resources.
As always, we welcome your feedback! If you have any questions, please don't hesitate to contact me.
ITS Accomplishments
Congrats To......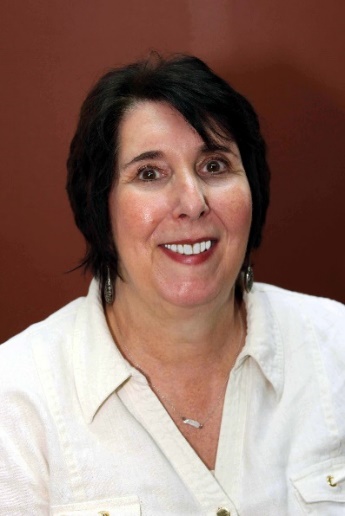 Donna Sauthoff, who is a CUNY Administrative Assistant for the AVP of Technology Services was chosen as the Employee of the Month for April, 2017.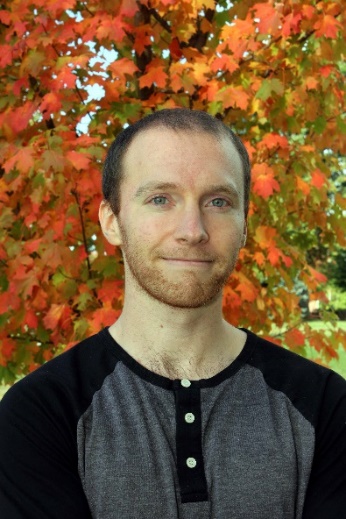 Roman Lavrov, who is an IT Assistant in the Programming Division of OITS, was chosen as the Employee of the Month for September. We congratulate them both on this well-deserved honor.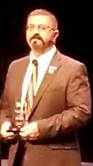 Mark Lewental was the recipient of the CUNY Excellence in Technology Award, given at the 16th Annual CUNY IT Conference, held at John Jay College.  This award recognizes an individual who has demonstrated exemplary service to the College community. Congrats, Mark!
Disaster Recovery
In addition to performing normal ongoing testing and preparedness procedures, this past November representatives from ITS, Bursar, Admissions, Registrar, and Finance participated in an "All Hazards" exercise CUNY held at their Hudson Street offices.  CSI distinguished themselves by taking the lead as presenters in almost every breakout session, a sure sign of the seriousness with which CSI approaches Disaster Recovery and Business Continuity planning. 
Hardware
760 computers installed last year
477 faculty and staff computers have been upgraded to Windows 10
1840 computers upgraded to Office 2016 Pro
As per CUNY's mandate, we have implemented a schedule to detect and deploy security patches to all computers connecting to the network
HelpDesk
The HelpDesk has assisted with:
15,003 student tickets


 7,258 assisted at IT Doctor

 5,906 faculty/staff tickets
12,581 tickets were inputted into the KACE Ticketing System
St. George:
St. George HelpDesk support hours
Laptop Loan: Laptops are available for loan at the CSI – St. George facility.
Dolphin Print Implementation.
High Performance Computing Center (HPCC)
Congrats to Alex Tzanov, who is the Executive Director of the HPCC!  Several noteworthy initiatives are underway including:
HPCC website

: Users are being directed to a new landing page for the HPCC, which contains valuable information for the user community such as a

faculty portfolio

,

FAQ's

,

and

policies

. Once this new site is finalized the original HPCC website will be removed.

 

System updates: Due to hardware limitations and age, the Bob cluster has been decommissioned and users have been migrated to Andy and Penzias. Penzias will remain the main cluster for distributed and serial jobs.

 

Introducing Herbert – HPCC's system configured solely for student use!

 

HPCC staff continues to collaborate with faculty on NSF grant opportunities including the NSF Big Data Spokes to Advance Big Data Applications and the Major Research Instrumentation (MRI) program.
Network
We are excited to announce that CSI students are now able to use ClearPass Wireless! What does this mean for students? Students will now be able to sign into ClearPass-Students using their SLAS logon credentials and have (2) wireless devices simultaneously connected. Students will only need to sign into the wireless once a day per device and will remain connected as long they are on campus. CSI Networking team has also deployed more wireless access points in the Library to increase coverage as per feedback from the annual ITS survey.
Training
Our new Training Center officially opened on November 14, 2017.  The Center will provide us with the technology needed to conduct one-on-one and small group training.  
 
Technology Awareness Events
 
Improve Communications with Students by using CSI's RAVE Text Messaging System
February 27, 2018      2N-115                         3:30pm – 4:30pm
Discover CSI's Text Messaging System, "RAVE".  Explore the ways that it can be used to communicate with your students.
Spring Refresher                                                        
March 20, 2018          1P Atrium                    2:00pm - 5:00pm
The Technology Training Team will be on hand to assist students with accessing their technology accounts.
Navigating CSI's Webpage & Understanding ADA Compliancy 
March 27, 2018          3N-102/103              2:30pm – 4:30pm   
Take a tour of CSI's webpage and receive information on making documents for the webpage ADA Compliant.
Hybrid Collaboration
April 12, 2018            Faculty Center           2:30pm – 4:30pm
Are you interested in creating a Hybrid Class?  Join representatives from the Faculty Center for Professional Development, Office of Information Technology Services and the Modern Languages Media Center to learn more about support for hybrid initiatives.                
Website
The redesign of the CSI website is completed and we went live in May 2017. When the site was designed by the vendors, it was developed to be compliant with current government ADA (American Disability Act) accessibly requirements (Level "A").  No sooner than going live, we learned that the government now required all sites to be Level "AA" compliant.   This necessitates massive updates. Level "AA" rules require changes to the website pages, the design, colors and contrast as well as remediating over 1,200 PDFs currently on the site.  ITS is devoting most of its resources to fulfilling the new requirement. We are working with the offices to review their documents and to remove old and out of date content.
 
At the same time we have begun training the College community for the following:
Faculty Profile: We have trained representatives from all 5 divisions on updating faculty pages.  Faculty are now able to update their own page.
ADA/PDF remediation: We have trained various offices on how to remediate MS Word and Adobe PDF documents for uploading to the web. Many have begun updating their own PDFs before we upload.
On the horizon, we look to begin phase II of the project which will include:
Incorporating the CSI Today News Magazine
Implementing Calendar & Events that integrate with the CUNY calendar.
Implementing a new online College catalog
Begin development of a Mobile App
On the Horizon..........
Computer Labs
As part of its Internet of Things initiative, ITS is working on a project that will show computer usage information for the four open computer labs and the three floors of the Library. At any given time of the day, students will be able to see how many computers are available for use in each area, helping them to decide which space to visit to do their work.
Computer Purchases
ITS and the Purchasing Department are working together to create a streamlined procurement process for software purchases. This involves utilizing our KACE ticketing system to track each step of the purchasing process - from the initial request, to forms and documentation, ultimately leading to the submission of requisitions. At each stage, the requester would be notified of status by email notifications from KACE.