COVID-19 Resource Dashboard
The Office of Sustainable Community Planning has developed a COVID-19 resource dashboard which provides critical data for New York City and Staten Island, including the number of COVID-19 cases, hospitalizations, and deaths.
http://bit.ly/csicovid19dashboard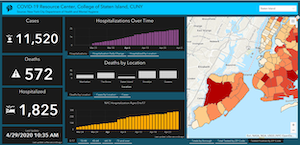 ---
Don't Trash My Future Bottle Drive
The SSO has launched a Bottle Drive Pilot in 1R with the Athletic Department. The collaboration has collected and sorted over 5,000 bottles. The Melissa Riggio, program has been a major contributor with sorting the bottles and holding weekly tabling events in 1C to educate the student population about the importance of recycling.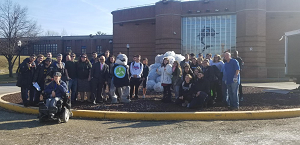 ---
Daylight Hour
CSI participated, once again, in the Daylight Hour. As compared with year's past, we aggressively promoted the event via social media, campus-wide emails, posted flyers, and other means of getting the word out. We had the full support and participation of the President Cabinet along with several of the campus community. This media campaign yielded exceptional results as can be seen in the juxtaposing trends from 2017 and 2018. During the daylight hour, it is estimated that CSI saved approximately 144 kWh of energy.
Daylight Hour 2018 Award
Hype Master Award goes to College of Staten Island Sustainability Initiative for spreading the word!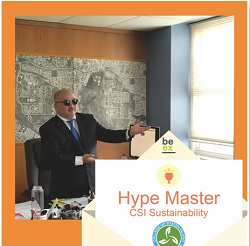 ---
NYC's Demand Response
NYC's Demand Response (DR) program was created to reduce power, save energy and reduce strain on the power grid during peak electricity demand or emergency. CUNY Colleges participated in several DR days during the summer when the grid reached near capacity. Last Summer, CUNY was one of the top performers amongst all NYC participating entities. For more information please visit:
CSI's Demand Response Award
Congratulations to our Chief Engineer, Bob Engler, for winning the CUNY Demand Response Award for the most effective implementation of the NYC Demand Response Initiative; significantly reducing energy usage at CSI. This is the second consecutive year that CSI has been recognized as the CUNY campus for the most effective implementation of the NYC Demand Response Initiative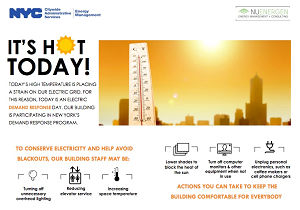 ---
Trash Talk Campaign
The College of Staten Island has partnered with the Office of the Borough President for a "phase 2″ launch of Clean Up Staten Island and has created these anti-litter posters that were hung all over campus.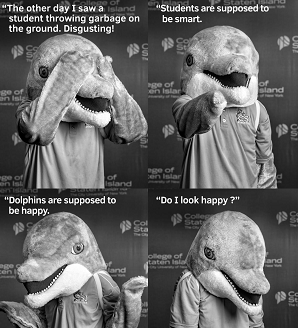 ---
CUNY sustainability competition
We are pleased to announce that the College of Staten Island has won the 2017 CUNY Sustainability Competition! Each year CUNY offers the Sustainability Competition and encourages students to submit solutions on how to make their campus more sustainable and eco-friendly. This year, CSI's winning proposal, submitted by CSI students and faculty, focused on waste reduction and composting. The awarded grant funds will be utilized to bring education and awareness about composting through social media campaigns and dedicated workshops.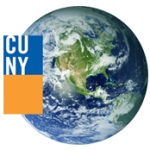 ---
RecycleMania Awards
In 2011 CSI finished sixth nationally out of the 288 colleges that participated. The college was able to achieve a first place standing for several weeks during the ten week period contest. See the link below for CSI Today article, to find out more information.
2011 – 6 out of 288
2012 – 11 out of 275
2013 21 out of 273
2014 – 8 out of 256
2015, 2016, and 2017 did not participate in the full competition