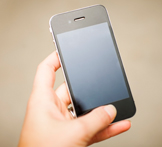 Welcome to eCHECKUP TO GO, a place for you to get confidential and personalized feedback about your alcohol or marijuana use…all online!
eCHECKUP TO GO is an online self-assessment survey. When you access eCHECKUP TO GO you will be asked information about yourself, your drinking habits, drug use habits, and family history. All responses are STRICTLY CONFIDENTIAL, your name is not attached to the assessment and no one will view your personalized feedback but you. The results are immediate and this screening process only takes only about 10 minutes to complete!
ATTENTION: Students Who Do Not Drink or Use Marijuana
Although most students do not abuse alcohol or marijuana, many of us know someone whose use may cause concern. By reading and responding to every question as you progress through the program, you will learn about signs, symptoms and consequences of alcohol and marijuana use and abuse. The program also contains information that will enable you to understand and support others who may be experiencing problems from alcohol or marijuana use.
To complete eCHECKUP TO GO:
Click on the Alcohol or Marijuana icon below to be redirected to the CSI eCHECKUP TO GO web site.
Select the option "I HAVE NOT completed the eCHECKUP TO GO previously."
Follow the instructions to complete the online course.
Review (and print) your personalized feedback.
To complete eCHECKUP TO GO for CLUE credit:
Complete both versions of the program (alcohol and marijuana) by following the above instructions (anytime, anywhere!) and print the Certificate of Completion or select the "Verification" button to have the Electronic Verification of Completion sent to "Wellness". Then call or stop by the Drop-In Center to schedule an appointment for eCHECKUP CLUE. You will need to bring the Certificate of Completion to this appointment, watch a short video and earn CLUE credit!
REMEMBER: Your results are CONFIDENTIAL. We will not be able to see your individual responses or results!
SUGGESTION: Take note of your ID # to re-take the assessment at a later date to check out how you are doing!