Additional Navigation
Close
One of the classic and perhaps most prestigious of all engineering degrees, namely the Bachelor of Science in Electrical Engineering (BS EE), is being offered at the College of Staten Island (CSI) by the Department of Engineering and Environmental Science.
The high-tech field of Electrical Engineering has historically exhibited steady growth and has been the breeding ground for modern advances in telecommunications, automation, and networking among other technologies. Students at CSI are able to enroll and pursue undergraduate studies in this prestigious program. CSI is only the second institution within CUNY and one of only a handful in the greater metropolitan area offering the Bachelor of Science in Electrical Engineering.
Graduates of the Electrical Engineering (EE) program will be valued by the engineering community. The educational objective of our EE program is to prepare graduates to achieve success in the following within a few years of graduation:
Participating in the design, development and application of new products, technologies, and processes in Electrical Engineering and recognizing that the profession will constantly evolve to meet new challenges
Continuing their graduate studies and/or professional development through admission to graduate programs, participating in professional organizations, seminars, workshops, technical committees and conferences or obtaining professional recognition
Conducting themselves in a responsible, professional, and ethical manner and taking advantage of their electrical engineering education to make contributions in their chosen fields
Becoming leaders in professional activities and volunteerism that support humanity and economic development locally, nationally and globally
Participate in mentoring programs to encourage prospective engineers as well as to provide professional development guidance to existing students
The Electrical Engineering curriculum prepares our students to achieve the program (student) outcomes, which require that our graduates demonstrate that:
They have developed an ability to identify, formulate, and solve complex engineering problems by applying principles of engineering, science, and mathematics
They have developed an ability to apply engineering design to produce solutions that meet specified needs with consideration of public health, safety, and welfare, as well as global, cultural, social, environmental, and economic factors
They have developed an ability to communicate effectively with a range of audiences
They have developed an ability to recognize ethical and professional responsibilities in engineering situations and make informed judgments, which must consider the impact of engineering solutions in global, economic, environmental, and societal contexts
They have developed an ability to function effectively on a team whose members together provide leadership, create a collaborative and inclusive environment, establish goals, plan tasks, and meet objectives
They have developed an ability to develop and conduct appropriate experimentation, analyze and interpret data, and use engineering judgment to draw conclusions
They have developed an ability to acquire and apply new knowledge as needed, using appropriate learning strategies
BS EE Enrollment and Graduation Data - Fall 2022

BS Electrical Engineering

Enrollment

Fall 2022

190

Graduated

2019

53

Graduated

2020

25

Graduated

2021

32

Graduated

2022

39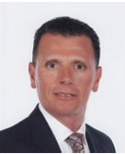 Joseph A. Pasaturo PE
NYS Professional Engineer
AVT Engineering
Joseph A. Pasaturo PE Has been a New York State Licensed Professional Engineer since 1989. Mr. Pasaturo is a member of The NYS Board of Engineering, Land Surveying & Geology and former Vice Chairman. He is also currently the President Elect for the NYS Society of Professional Engineers (NYSSPE). In his professional capacity he also serves on several code revision committees for the NYC Department of Buildings.
Mr. Pasaturo is the principal of AVT Engineering, a Brooklyn based firm that provides engineering, design and building inspection services. He has extensive experience in all aspects of engineering, construction & building evaluations. Mr. Pasaturo has also served as an expert witness and provided testimony on numerous construction related cases. He has extensive knowledge of the laws and regulations governing the practice of engineering and the design professions in NYS and has presented many lectures on various engineering related subjects. Mr. Pasaturo holds a Bachelor of Science Degree in Aeronautical Engineering from Embry-Riddle Aeronautical University and an MBA from St. Johns University.
---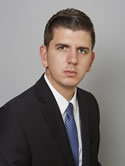 Ariton Popinara, LEED AP BD+C
Associate Engineer
Jaros, Baum & Bolles
Ariton Popinara is a College of Staten Island alumnus who graduated in 2011 with a Bachelors in Engineering Science (Electrical Specialization). He is now an Associate Electrical Engineer at Jaros, Baum & Bolles (JB&B), a leading mechanical and electrical consulting engineering firm founded in NYC in 1915. Ariton has worked on a wide range of projects, including infrastructure upgrades, office buildings, campus developments, exhibition spaces, etc. Some of Ariton's notable projects include buildings in the WTC site, Hudson Yards site, Metropolitan Museum of Art, Whitney Museum of American Art, and the redevelopment of the James A. Farley Building (Moynihan Station). Ariton leads the electrical engineering work effort in the planning, designing, and construction of electrical distribution and fire alarm systems. He coordinates with owners, architects, structural engineers, and other consultants to meet project requirements while working within the design code and budget constraints.
---

John Barricella, P.E.
Power Section Manager
HNBT
John Barricella is a College of Staten Island alumnus who graduated with a Bachelors in Engineering Science and Physics. He is a manager at HNTB, an infrastructure solutions firm delivering award-winning planning, design, program and construction management services. He is a member of IEEE and AREMA Standards Committees.
---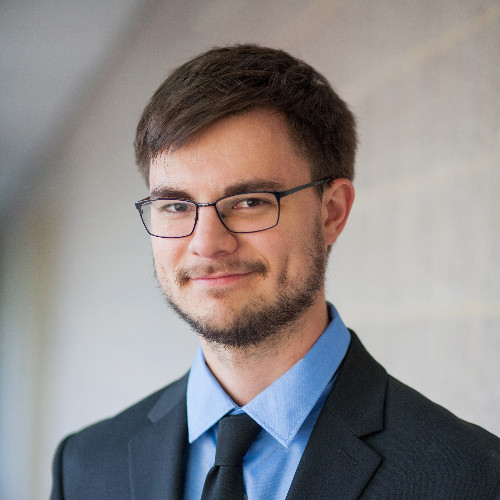 Thomas Rodberg
Senior Project Electrical Engineer
Lutron Electronics
Thomas graduated from the Macaulay Honors College at CSI in 2014 with a BSEE and later an MSEE from NYU Tandon School in 2017, with a focus in Power Electronics. He worked at CSI as a CLT for the EES department from 2014 – 2019, and as an adjunct lecturer from 2017 – 2019. During this time he helped develop courses such as ENS345, ENS110, ENS136, and was a contributor in designing the CSI Makerspace. In 2019, Thomas took a job in Austin, TX where he now lives and works for Lutron Electronics, designing and manufacturing next generation LED light sources and controls. He has taken a lead role in design and development of new tools, test systems, and new products, while also aiding in the development of manufacturing processes and systems.
---
| Name | Association |
| --- | --- |
| Sami Albishara | Port Authority of NY and NJ |
| Yanni Banasios | AWACP |
| Kandace Rodriguez | NYC Transit |