Engineering and Environmental Science Department (Electrical Engineering) was ranked in the top 25 of affordable programs by greatvaluecolleges:
Engineering and Environmental Science Department Overview
Image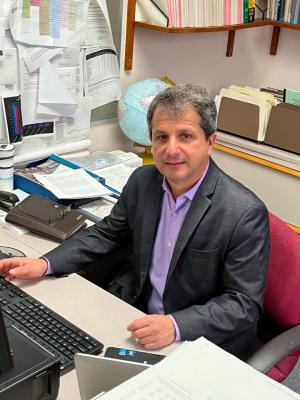 The department offers programs leading to the Bachelors degrees in Electrical Engineering, Engineering Science, Earth and Environmental Science and Earth and Environmental Science K-12. The Associates in Science degree in Engineering Science is also offered by the department. The BS degrees in Engineering Science and Electrical Engineering are both accredited by the Engineering Accreditation Commission of ABET. The department also offers the Masters in Engineering in Electrical Engineering (ME EE) as well as the Masters of Science in Environmental Science (MS ESC). 
We actively work with an Industry Advisory Board for each of our programs who are leaders in their respective engineering fields and provide valuable feedback for our programs and curriculum.  This ensures that our graduates are not only job ready, but also have the skills necessary to succeed in the highly technical and fast paced world of engineering.
---
Programs in this department
---
Engineering and Environmental Science
News
Engineering and Environmental Science Faculty and Staff
Research
See full Research page for the list of research groups and exciting ongoing research projects here at CSI.
---
Facilities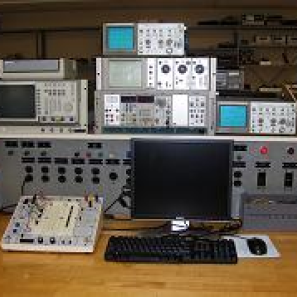 Electronics / Microcontrollers Lab
Two labs, fully stocked with 10 student stations each, a full ensemble of measurement and testing equipment, breadboards, oscilloscopes, microcontrollers and debugging hardware.  These labs are heavily utilized by courses such as ENS221, ENS241, ENS342, ENS362, ENS464.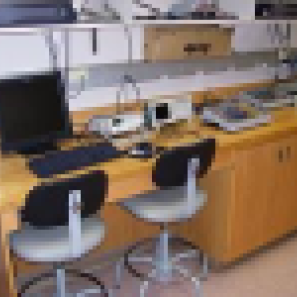 Communications Lab in department of engineering science
Our communications lab contains state of the art equipment for telecommunications, fiber optics, networking, and systems labs.  Courses ran in this room include, ENS439, ENS415, ENS466.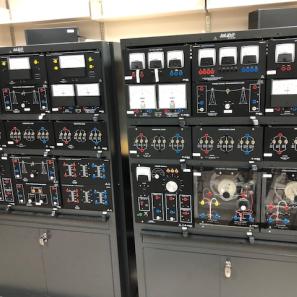 Power Lab
Our Power Lab is one of a kind in New York City.  The LabVolt test benches allow our students to get hands-on training with "high voltage" systems, transmission lines, transformers, motors, and generators.  Courses taught in this lab include ENS436, and ENS441.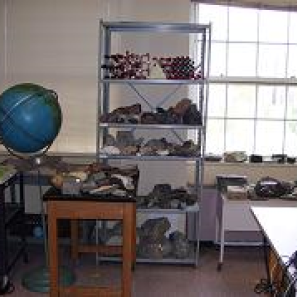 Environmental Science Lab
Our Environmental Science lab has 12 computer stations, chemical handling capabilities, and several high powered microscopes for viewing samples.  Courses taught in this room are GEO101, GEO103, GEO107, GEO112, GEO116.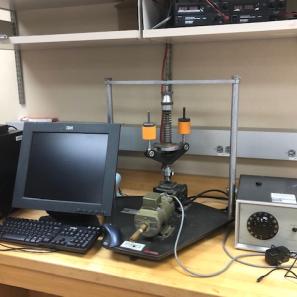 Applied Mechanics Lab
Our Applied Mechanics Lab has several mechanical systems, outfitted with data acquisition to allow students to take real world sensor data, and analyze it on one of the 4 high powered work stations in the lab.  Courses taught in this room are ENS459, ENS471.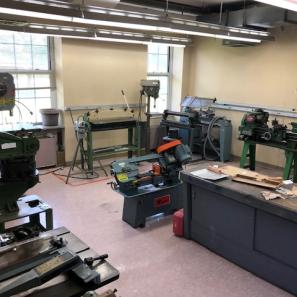 Fabrication Lab
Our Fabrication Lab gives our students the ability to use real machine-shop tools and equipment to design, create, and fabricate their projects.  Students work with professors / technicians on drill presses, band saws, and 3D printers.  Courses which utilize this room are ENS491, ENS492.
Computer Science / Engineering Science and Physics Building
1N-226
Willowbrook Campus
Department Contact
Engineering and Environmental Science Links and Resources