The Bachelor of Science degree in Engineering Science at the College of Staten Island is a modern practical approach to engineering education. The engineering student receives a broad engineering, mathematical and scientific background which permits flexibility and adjustment to the rapidly changing techniques of contemporary engineering. Students study in brand new high-tech equipped laboratories. The program also has several state-of-the-art research laboratories that provide opportunities for undergraduate students to participate in research programs at the college. We have found that students who qualify for research programs are also more highly employable in today's engineering marketplace.
The Engineering Science bachelor's degree program is accredited by the Engineering Accreditation Commision of ABET, https://www.abet.org/
We also offer a joint major between Engineering Science and Physics. We encourage Physics majors who share much of their course work with Engineering Science to take this option to improve their employability in case they do not go on to graduate school.
Graduates of the broad-based Engineering Science program will be valued by the engineering community. The educational objective of our Engineering Science program is to prepare graduates to achieve success in the following within a few years of graduation:
Participating in the design, development and application of new products, technologies, and processes spanning the wide range of engineering disciplines recognizing that the profession will constantly evolve to meet new challenges
Continuing their graduate studies and/or professional development through admission to graduate programs, participating in professional organizations, seminars, workshops, technical committees and conferences or obtaining professional recognition
Conducting themselves in a responsible, professional, and ethical manner and taking advantage of their broad engineering education to make contributions in their chosen fields
Becoming leaders in professional activities and volunteerism that support humanity and economic development locally, nationally and globally
Participate in mentoring programs to encourage prospective engineers as well as to provide professional development guidance to existing students
The Engineering Science Curriculum prepares our students to achieve the program (student) outcomes, which require that our graduates demonstrate that:
They have developed an ability to identify, formulate, and solve complex engineering problems by applying principles of engineering, science, and mathematics
They have developed an ability to apply engineering design to produce solutions that meet specified needs with consideration of public health, safety, and welfare, as well as global, cultural, social, environmental, and economic factors
The have developed an ability to communicate effectively with a range of audiences
They have developed an ability to recognize ethical and professional responsibilities in engineering situations and make informed judgments, which must consider the impact of engineering solutions in global, economic, environmental, and societal contexts
They have developed an ability to function effectively on a team whose members together provide leadership, create a collaborative and inclusive environment, establish goals, plan tasks, and meet objectives
They have developed an ability to develop and conduct appropriate experimentation, analyze and interpret data, and use engineering judgment to draw conclusions
They have developed an ability to acquire and apply new knowledge as needed, using appropriate learning strategies
Enrollment and Graduation Data - Fall 2020
BS Engineering Science (EAC ABET)

Enrollment

Fall 2020

206

Graduated

2017

41

Graduated

2018

25

Graduated

2019

29

Graduated

2020

23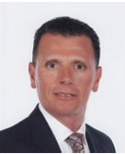 Joseph A. Pasaturo PE
NYS Professional Engineer
AVT Engineering
Joseph A. Pasaturo PE Has been a New York State Licensed Professional Engineer since 1989. Mr. Pasaturo is a member of The NYS Board of Engineering, Land Surveying & Geology and former Vice Chairman. He is also currently the President Elect for the NYS Society of Professional Engineers (NYSSPE). In his professional capacity he also serves on several code revision committees for the NYC Department of Buildings.
Mr. Pasaturo is the principal of AVT Engineering, a Brooklyn based firm that provides engineering, design and building inspection services. He has extensive experience in all aspects of engineering, construction & building evaluations. Mr. Pasaturo has also served as an expert witness and provided testimony on numerous construction related cases. He has extensive knowledge of the laws and regulations governing the practice of engineering and the design professions in NYS and has presented many lectures on various engineering related subjects. Mr. Pasaturo holds a Bachelor of Science Degree in Aeronautical Engineering from Embry-Riddle Aeronautical University and an MBA from St. Johns University.
---
Bruce Gavioli
General Manager
Con Edison

Bruce Gavioli is a General Manager at Con Edison of New York, where he is responsible for operating, maintaining, and building the electric substation infrastructure in Manhattan. His group typically invests about $300 million a year in major capital improvements and has annual expenditures of $27 million to operate and maintain its facilities. Bruce is an electrical engineer with an MBA in management and finance, and a life member of IEEE.
---
Victor Vientos
Manager of Resource Coordination
National Grid

Victor Vientos completed his undergraduate degree at Lehigh University in Pennsylvania with Mechanical Engineering in 2007 and his graduate degree at Baruch College with a Masters of Business Administration in 2014. He entered the professional world working as a project engineer at Victaulic in a foundry where they made ductile iron pipe couplings. Eventually, Victor began working for National Grid, a gas utility company in NYC, where he has been for the last 7 years. He has worked as a project engineer designing gas main installations, coordinated resources to execute leak maintenance and reliability programs, managed the compliance regulations for construction and was recently promoted to Manager of Resource Coordination of NYC and LI. Victor is now responsible for employees who control the work flow for 13 yards across the region.
---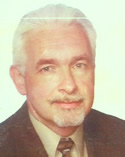 Edward Ecock
President, EGE Consulting
NYS Professional Engineer
Edward Ecock holds a Bachelors of Engineering in Mechanical Engineering from City College, CUNY. He also has a Masters in Mechanical Engineering from Polytechnic Institute of New York, and an MBA from Pace University, also in New York. He is a licensed NYS Professional Engineer, and has worked for Consolidated Edison Company of New York from 1976 to 2012. Here he worked in various positions in the Mechanical Engineering and the Research and Development Departments. His last position was Department Manager of R&D. After retiring in 2012, Edward set up EGE Consultants in 2013 and is currently the President of that company. He also became an adjunct professor for the Mechanical Engineering Department at The City College of New York in September, 2014, and continues to teach a course in power plant engineering there.
---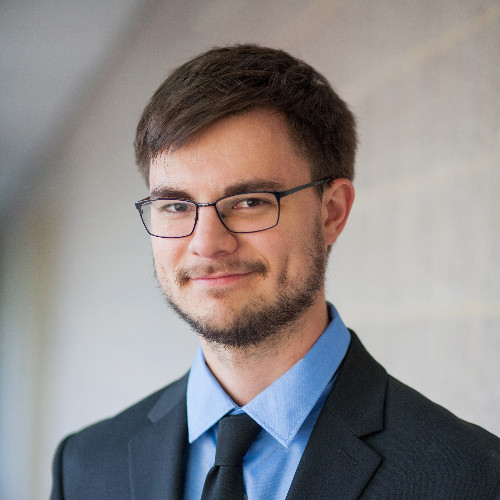 Thomas Rodberg
Senior Project Electrical Engineer
Lutron Electronics
Thomas graduated from the Macaulay Honors College at CSI in 2014 with a BSEE and later an MSEE from NYU Tandon School in 2017, with a focus in Power Electronics. He worked at CSI as a CLT for the EES department from 2014 – 2019, and as an adjunct lecturer from 2017 – 2019. During this time he helped develop courses such as ENS345, ENS110, ENS136, and was a contributor in designing the CSI Makerspace. In 2019, Thomas took a job in Austin, TX where he now lives and works for Lutron Electronics, designing and manufacturing next generation LED light sources and controls. He has taken a lead role in design and development of new tools, test systems, and new products, while also aiding in the development of manufacturing processes and systems.
---
| Name | Association |
| --- | --- |
| Phillip Ciaccio | Tiffany Inc. |
| Yanni Banasios | AWACP |
Engineering Science Specializations
The engineering science program offers two specializations (tracks) usually taken in the senior year for students to explore and prepare for particular areas of engineering and to prepare for graduate work in a specialized field.

For a full list of courses available, see the Undergraduate Catalog
Mechanical Engineering
The courses in Mechanical Engineering specialization allow the engineering science students to become proficient in the design, testing and evaluation of mechanical, energy, and environmental systems. These systems are found in transportation, automobiles, aircraft, marine vessels, and spacecrafts, and in manufacturing, including numerically controlled machine tools, automated assembly lines, and robotics. Energy systems studied are found in power plants, turbomachinery, nuclear plants, automobile engines, turbojets, and rockets. Students interested in environmental engineering work together with graduate students in environmental science studying water pollution, air pollution, risk analysis, and modeling and optimization of environmental systems. In the capstone Engineering Design course given in the last semester of the four year sequence students formulate, solve, and properly document the solution of a well engineered real-world mechanical engineering project.

For complete ADA compliant 4 Year Plan, see 4 Year Sample Plan or alternative 4 Year Flowchart Plan
Computer Engineering
The courses in Computer Engineering specialization allow the engineering science students to become proficient in the design, testing and evaluation of computer systems. These systems include but are not limited to microprocessors, signal processors, networks, telecommunication systems, and telemedicine equipment. In the capstone Engineering Design course given in the last semester of the four year sequence students formulate, solve, and properly document the solution of a well engineered real-world computer engineering project.

For complete ADA compliant 4 Year Plan, see 4 Year Sample Plan or alternative 4 Year Flowchart Plan