Virtual Presentation: U.S. China Relations 
Image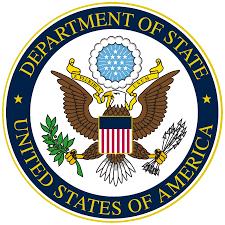 Tuesday, November 15, 2022 @ 2:45pm-3:45pm
Benjamin Sand, Director of Strategic Communications,
U.S. State Department's China Desk 
Zoom Link 
Mr. Benjamin Sand is the Director of Strategic Communications for the State Department's China Desk.  Previously, Benjamin served as Deputy Spokesperson for the U.S. embassy in Beijing. 
He has also led Mission China's Education USA programs, and served as the head of the political unit at the U.S. Embassy in Costa Rica, press officer for the State Department's Bureau for International Organizations, and the ambassador's staff aide in Beijing.  
Before joining the Foreign Service, Benjamin worked as a relief worker in East Timor and South Sudan, and foreign correspondent, in Hong Kong, Iraq, and most recently as Voice of America's Pakistan and Afghanistan Bureau Chief in Islamabad.  Benjamin is a fourth generation Brooklynite and lives with his daughter in Washington, D.C.
 
---
10th Annual Induction Ceremony In-Person
Tuesday, April 26, 2022, 2:30pm
Location: Recital Hall, Center for the Arts, College of Staten Island
Speaker: Dr. Nerve V. Macaspac from the Department of Political Science and Global Affairs will speak about  the grassroots peacebuilding.  He will share some of the recent shifts in peace and conflict studies as well as the prospects of Peace Studies at CSI.
The Eta Lambda Chapter inducted 13 faculty, students, and staff into the prestigious society on April 2022. Visit CSIToday and online gallery.
---
36th Annual Phi Beta Delta Honor Society for International Scholars 
Online Web Conference   
Monday-Tuesday, May 23-24, 2022, 11:00am-8:00pm
Theme: Collaborative Resilience: Recreating Global Pathways
Call for Abstracts for Online Paper, Session, and Poster Presentations.
Visit the society's website.
Phi Beta Delta Honor Society for International Scholars, Eta Lambda Chapter at the College of Staten Island

 Phi Beta Delta is the nation's first honor society dedicated to recognizing individuals who have demonstrated scholarly achievement and performed outstanding service and leadership in the area of international education.
The goals of the organization include the recognition of individual achievement in the area of international understanding; the advancement of international programming, research and scholarly exchange; and the creation of a campus network linked to a network of members in chapters worldwide. View 2022 Annual Induction Ceremony and photos on here.