Application Deadline
Summer Cohort - February 15
All supporting documents (e.g. official transcripts, recommendations, personal statement, etc.) can be emailed to graduateadmissions@csi.cuny.edu
The EdD in Community-Based Leadership will prepare leaders from education, social work, law, and other related fields to lead cross-sector coalitions in service of the success and well-being of all of our children. Communities need leaders with the knowledge and research skills to create, disseminate, and utilize locally grounded, innovative approaches to understanding the interdependence of the school and other social systems in support of children. 

The EdD program meets for four weekends each semester including summers with expected completion in three years. It will run as a cohort consisting of coursework in social and psychological foundations, processes of community leadership, and research methods; project development; and a culminating dissertation. 
Contact Information
Kenneth Gold

Program Coordinator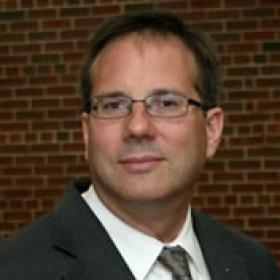 Application & Graduate Catalog
Degree Requirements
The program consists of 48 credits (or 3 years) with the following course curriculum:

Year 1
Summer
Scholarly Inquiry for Community-Based Leadership I (3 credits)
Fall
Scholarly Inquiry for Community-Based Leadership II (3 credits)
Social and Historical Contexts of School Communities (3 credits)
Spring
Transforming Learning and Teaching in Schools and Communities (3 credits)
Building Relationships and Capacity for Community Leadership (3 credits)
Year 2
Summer
Policy Trends in Child Service Professions (3 credits)
Dissertation Proposal (3 credits)
Inquiry Groups - 1 faculty: 4-6 students (0 credits)
Fall
Curriculum, Standards, and Assessment for Community Engagement (3 credits)
Qualitative Inquiry Methods Applied Research (3 credits)
Inquiry Groups (continuing)
Spring
Quantitative and Mixed Methods in Applied Research (3 credits)
Resource Management in School Communities (3 credits)
Inquiry Groups (continuing)
Year 3
Summer
Research Practicum (3 credits)
Public Relations, Advocacy, and Community Organizing (3 credits)
Inquiry Groups (continuing)
Fall
Dissertation Advisement (3 credits)
Globalization, Community, and Education Reform (3 credits)
Spring
Dissertation Advisement (3 credits)
Admission Requirements
Admission Requirements
Master degree in the field of Education, Social Work, Psychology, Political Science, or other related fields with a minimum GPA of 3.0
12 credits or equivalent professional training above the Masters in area of expertise to be evaluated by the program Admissions Committee
Minimum of three years of expertise in area of specialization
Application Procedures
Graduate Application:
The application must be completed online at Graduate Application.

Transcripts:
Applicants must request official transcripts from all post-secondary institutions attended. If you are currently enrolled in a post-secondary institution, have one transcript sent now and another sent when you complete the courses that you are taking. Applicants who have been enrolled at CSI do not need to request a CSI transcript; the Office of Recruitment and Admissions will obtain a copy.

Application Fee:
A $75.00 non-refundable application fee is required of all applicants. Please make your check or money order payable to the College of Staten Island. Veterans are exempt from paying the application fee. Veterans must provide proof of their Veteran/Military status in order to be waived from paying the application fee.

Personal Statement:
A personal statement of your vision and purpose in completing a Doctoral degree in Community-Based Leadership. The personal statement should be no more than 500 words and must include the following:
Your personal/professional vision guiding your practice and how this vision has guided specific initiatives
Your vision of community collaboration for children
Specific projects or initiatives that demonstrate your commitment to collaborating with community
An idea or project you are interested in developing using community collaboration

Writing Sample:
This may be something from your master's program, or work project (e.g. grant proposal)

Letters of Recommendation:
Three letters of recommendation. The recommendations should come from individuals who can comment on your academic qualifications in relation to the field you want to study. Recommenders should be familiar with your former or current studies, research interests, or work. If you have been out of school for some time, you can provide a recommendation from an employer or supervisor. Personal recommendations will not be considered.

Graduate Record Examination (GRE):
The GRE - General Aptitude Test. For the exam, please visit www.gre.org. Our institutional code for the GRE is 2778.

Resume:
A copy of your most recent Resume is required.

Interview:
After initial review, applicants may be requested for an interview.

All documents must be submitted to the Office of Recruitment and Admissions.
Mailing Address:
Office of Recruitment and Admissions, Graduate Unit
College of Staten Island, CUNY
2800 Victory Boulevard, Building 2A, Room 103
Staten Island, NY 10314
718-982-2019
graduateadmissions@csi.cuny.edu

How to get to St. George Campus?