Additional Navigation
Close
At the heart of a great college are the disciplines of the humanities & social sciences. Our division includes nine departments: English, History, Media Culture, Performing & Creative Arts, Philosophy, Political Science & Global Affairs, Psychology, Sociology & Anthropology, and World Languages & Literatures. The division also includes the major in Science, Letters, & Society; Interdisciplinary majors and minors in African & African Diaspora Studies, American Studies, International Studies; and Women's, Gender, & Sexuality Studies; as well as minors in Disability Studies, East Asian Studies, Latin American, Caribbean, and Latina/o Studies, and a Graduate Certificate In Autism Spectrum Disorders. In total, the academic departments & ten interdisciplinary programs provide a rich curriculum to all 14,000 students enrolled at CSI through general education, baccalaureate majors, minors, associate, certificate & graduate programs.
Division of Humanities & Social Sciences
Office Hours:
Mon. – Fri. 9am  – 5pm.
The office is closed from 1 – 2 for lunch.
---
Meet The Dean:
Image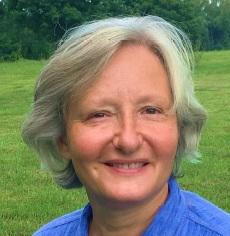 Dr. Sarolta Takács is a Professor in History and holds a B.A. in Classics from the University of California, Irvine, and an M.A. and Ph.D. in History from the University of California, Los Angeles. She taught at the University of Oregon, at the University of California, Los Angeles, Harvard University, and, before coming to the College of Staten Island, at Rutgers University-New Brunswick. At Harvard University, Dr. Takács served as an academic dean in residence (John Winthrop House) and at Rutgers University, she was the founding dean of the School of Arts and Sciences Honors Program and most recently the Director of the Modern Greek Studies Program. 
Dr. Takács' research focuses on aspects of Roman and Byzantine history. One of her most recent books, published by Cambridge University Press (The Construction of Authority in Ancient Rome and Byzantium. The Rhetoric of Empire), deals with the power of rhetoric, how words and notions of virtue shaped the ancient but also our modern political discourse.  Another of her books, Vestal Virgins, Sibyls, and Matrons: Women in Roman Religion (University of Texas Press), looks at Roman women and the role they played maintaining Rome's socio-political structure as well as the understanding of the Roman self by means of religious rituals. Dr. Takács believes in the importance of making historical knowledge accessible to all levels of learners. In this spirit, she oversaw the creation of two sets of dictionaries, one for the ancient and the other for the modern world (ten volumes altogether), that introduce high school students to civilizations of Africa, the Middle East, Asia and the Pacific, Europe, and the Americas (The Ancient World and The Modern World, M.E. Sharpe). Presently, Dr. Takács is exploring ancient Roman perception of space as well as the integration of computer generated modeling in the humanities and social sciences. 
As the daughter of a political refugee, an immigrant herself, and the first of her family to go to college, Dr. Takács is passionate about learning, knowing first-hand what it means to have access to educational opportunities that are deeply transformative. 
---
---
Programs
Our division includes departments teaching the full range of these disciplines: literature, history, performing and creative arts, media, world languages, psychology, sociology, anthropology, philosophy, political science, and geography.
Graduate Programs
At this link, you will find a listing of our graduate programs which include Advanced Certificate, Masters and Doctoral programs. Each program is linked to a fact sheet or page with detailed information regarding the admission requirements and application procedures. You may also visit the Graduate Catalog for additional information and degree requirements.
Interdisciplinary
Each of our Interdisciplinary programs was developed for interrelationships between fields of knowledge and each pulls together professors from across the campus. Some programs are for undergraduates and some for graduate students. You can major in them for your degree or combine them with others for a double major. Others are minors or certificates that must be combined with a discipline. Check them out.
Helpful Links & Downloads