Special Announcements
Advising for Winter and Spring 2024
Registration for the Winter and Spring 2024 semesters will begin in October at a date to be announced.  Your faculty advisor can remove advising stops, help you choose classes, and make sure that you are on track to fulfill degree requirements. Click here for tips on preparing for advisement.  
For help with other department business please contact CUNY Administrative Assistant Gary Pizzolo at Gary.Pizzolo@csi.cuny.edu. 
---
Film/Video Lab and Design and Digital Media Lab
Hours for the Film/Video Lab are Monday through Thursday 11 am - 4 pm, Friday by appointment only. 
For any questions regarding the labs please email mediaculturelabs@csi.cuny.edu or CSIMacLab@csi.cuny.edu. 
Media Culture Department Overview
The Department of Media Culture is committed to providing students with a critical understanding of film, media, and communications. We integrate studies in history, theory, and criticism with practical experiences in production technique and creativity as well as external field experience, allowing our undergraduate majors to specialize in cinema studies or film and television production, media studies, corporate communications, journalism, or design and digital media.
What are some obtainable jobs with degrees in Communications or Cinema Studies?
Careers in Journalism for Radio, TV, Print, Digital, and Sports Media
Film, Television, Radio, Documentary, and Podcast Production
Digital Arts including Graphic Design, Photo Editing, and Layout Artist
Corporate Communications, Public Relations, Brand Development, Marketing, Advertising, and Social Media Strategy
Web Development, and Web Design
Video Editing, Camera Operations, Cinematography, Sound Editing/Mixing, and Lighting Design
featured
CIN 111 Video 1
An introductory workshop in the basic techniques of video production.
featured
COM 204 Intro to Online Journalism
Introduces students to the range of basic skills - blogging, online reporting, podcasting, online video and audio - necessary to operate successfully in the world of online journalism.
featured
COM 330 Data Visualization
Explores the principles and techniques of data visualization: the journalistic possibilities, visual power, political persuasiveness, and ethical considerations of transforming data into visual graphic form.
Programs in Media Culture Department
---
Media Culture Faculty & Staff
Adjunct Faculty
Cogan, Brian 
Dawoud, Aliaa 
DeWaters, Dillon
Dougherty, Cecilia 
Fischetti, Michael
Hager, Steven  
Hedditch, Emma 
Kenny, James 
Kovacs, Rachel
Lee, Austin 
McGuire, Bridget
Palladino, Andrew 
Richardson, Zardon
Saputo, Doug
Wang, Jing
Yakobzon, Erica 
Facilities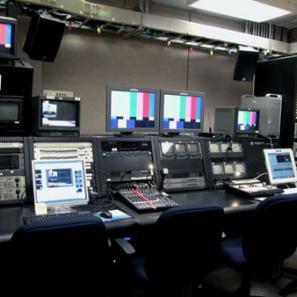 1P-122 - Film/Video Lab
This lab is the center of all Cinema production classes as well as TV and radio production. It is the heart of all film and television post-production.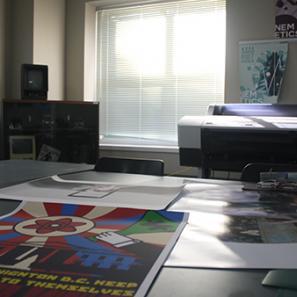 1P-231 – Design and Digital Media Lab
This lab is used for Communications production classes that focus on print and web based graphic design, typography, digital photography, animation and online.
Center for the Arts
Building 1P, Room 226
Willowbrook Campus
Department Contact
Rosemary Neuner Fabiano
College Assistant
Media Culture Department Links & Resources