​​​​​​​Congratulations to the Media Culture Class of 2020!
To the graduates of the College of Staten Island Class of 2020:
On behalf of the faculty and staff of the Department of Media Culture, I offer heartfelt congratulations to those of you who have reached this landmark, earning Bachelor of Art's degree in Cinema Studies, the Bachelor of Science degree in Communications, or the Master of Arts degree in Cinema and Media Studies. Your senior years has truly been unique, and you faced itschallenges with courage and honesty. We are proud of each and every one of you. We also extend our thanks to you family and friends for their support of your pursuit of this degree, and we are sure that they share our joy.
We also acknowledge several members of the Class of 2020 whose scholarly achievements were truly exceptional:
Recipients of the CSI Auxiliary Services Corporation Award for Academic Excellence in Media Culture:

Vincent LoVerde, MA in Cinema & Media Studies
Lisa Calabro, BS in Corporate Communications

Recipients of the Eliott Rubinstein Award:

Liam Gilbride, BA in Cinema Production (graduating with Honors in the major)
Victoria Ifatusin, BS in Communications: Journalism (graduating with Honors in the major)
Nicolette Pepe, BS in Communications: Design & Digital Media
Michael Pinto, BS in Corporate Communications (graduating with Honors in the major)
Raquel Ramos, BS in Corporate Communications
Congratulations to each of you on your outstanding accomplishments.
We invite you to see the work of many of our graduating seniors who participated in the annual CSI Film Festival, which is jointed organized by the Creative Media Club and the staff of the department's Film/Video Lab: https://www.csifilmfestival.com/meet-the-filmmakers.
Last but not least, let me share this moment with my colleagues. We may not be able to hand out diplomas in person, but we join together in celebrating you — on video.
Dr. Cynthia Chris, Professor and Chair, Department of Media Culture
Due to the COVID-19 pandemic all faculty and staff are telecommuting.  Students seeking advisement should contact their assigned advisor (listed in CUNYFirst) by email.
For help with other dept. business please contact CUNY Administrative Assistant Gary Pizzolo at Gary.Pizzolo@csi.cuny.edu. 
The Design and Digital Media (Mac) Lab in 1P-231, and the Film/Video Lab in 1P-122 are closed until further notice.
The Film/Video Lab Cage is closed.  No equipment check-in/check-out until further notice.
Tutoring via electronic platforms is available.  Please email mediaculturelabs@csi.cuny.edu with any questions.  
---
Media Culture Department Overview
The Department of Media Culture is committed to providing students with a critical understanding of film, media, and communications. We integrate studies in history, theory, and criticism with practical experiences in production technique and creativity as well as external field experience, allowing our undergraduate majors to specialize in cinema studies or film and television production, media studies, corporate communications, journalism, or design and digital media.

What are some obtainable jobs with Media Culture degrees?
Broadcast and Digital-Media Journalism
Film and Television Production
Digital Arts
Public Relations
Web Design
featured
Intro to Cinema
An introduction to the terms and methods of film analysis. The course emphasizes critical viewing and writing.
featured
Television Studio Production
The emphasis is on studio production and the application of controlled studio techniques to the production of video programs.
featured
Digital Design Journalism
Digital design skills needed for developing skills in writing for traditional electronic media and new digital media.
Programs in Media Culture Department
Media Culture Faculty & Staff
Full Time Faculty
Staff
Adjunct Faculty
Cogan, Brian
Couchman, Jeffrey
Dougherty, Cecilia
Fioravante, Janice
Fischetti, Michael
Fotch, Paul
Hager, Steven
Hammad, Omar
Hedditch, Emma
Johnson, Emma
Kenny, James
Kovacs, Rachel
Larsen, Ernest
Lee, Austin
Palladino, Andrew
Palmieri, Susan
Polo, Niberca
Pritchard, Joseph
Richardson, Zardon
Sakhaeifar, Farideh
Saputo, Doug
Yakobzon, Erica
Facilities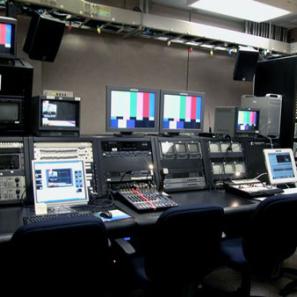 1P-122 - Film/Video Lab
This lab is the center of all Cinema production classes as well as TV and radio production. It is the heart of all film and television post-production.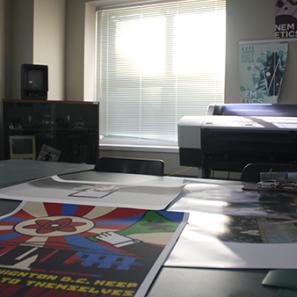 1P-231 – Design and Digital Media Lab
This lab is used for Communications production classes that focus on print and web based graphic design, typography, digital photography, animation and online.