Department overview
The Department of World Languages and Literatures prepares students to flourish in our diverse city and interconnected world. Students who have majored in Italian and Spanish have gone on to successful careers, and they have been accepted at top Schools and PhD programs. We encourage all students to minor in a second language. Language skills and cultural competence provide the leading edge in the job market and advance intellectual and personal growth.

Obtainable jobs with this position
Education
Fashion
Export/Import
Manufacturing
Food Industry
Shipping
Publishing
Advertising
Airlines
Banking
Diplomacy
Communications
Interpreting
Journalism
Telecommunications
Programs in this department
Faculty & Staff
Full Time Faculty
Staff
Adjunct Faculty
Carlos Abad
Hager Abouelkhair
Sergio Alves
Kaouthar Arroum
Cary Barrett
Alberto Baselli
Jose Burbano
Anna Carter
Laura Cassarino
Barbara Clark
John DeLisa
Alfonso Felix
Rosanna Forlano
Scott Gabel
Paola Gambino
Pauline Geudj
James Guido
Roa Harizi
Tinny Lai
Cathy Leung
Blerina Likollari
Antonio Martinez-Meraz
Raul Miranda
Hassan Mortada
Stephen Ohumah
Aleksin Ortega
Marinetta Paone
Maria Porcell
Yurien Ribot
John Saborido
Mara Salvati
Linda Scheer
Ping Shi
Francesca Silva
Jennifer Smith
Spencer Stelmach
Giuseppe Sorrentino
Licia Sotgiu
Colomba Varriano
Viana Vasallo
Katina White
Alessandra Zavaglia
Dongfang Zhao
Valbona Zylo-Watkins
Department Facilities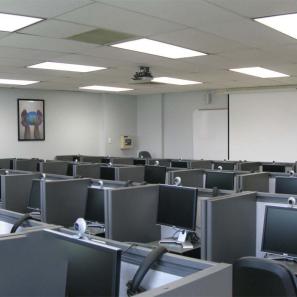 The mission of the Modern Languages Media Center is to facilitate the integration of instructional technology into foreign language courses.
Other programs you may be interested in
Jobs and internships currently available