Additional Navigation
Close
Annual Report for 2020 - 2021
Information Technology Services is pleased to present the Annual Report for 2020 - 2021. It was another noteworthy year, with many significant goals achieved. We continue to make improvements to new and existing technology resources as we strive to meet the growing demands of the College. Our achievements continue to build a solid foundation for future progress. 
Highlights
In collaboration with the Information Technology Advisory Council (ITAC), we developed the  Information Technology Strategic Plan for 2021 - 2025 
Web and Programming
We are upgrading our website to Drupal 9 which provides: 

Better security 
Improves website's performance 
It is designed with the focus on being accessible to audiences with disabilities.  Built in features for ADA compliance. 

ADA compliance: 

In response to a grievance filed in January of 2018 by Office for Civil Rights (OCR) of the U.S. Department of Education, OIT was responsible for bringing the entire College site into ADA compliance and thus allowing OCR to resolve the resolution against us and close the case without any fines. 

Developed entire system for managing people coming to campus during the pandemic.   

This system allowed offices to enter people approved for coming to campus 
Allowed Public Safety to monitor and track all visitors to the campus 
Provided reports and statistics needed by HR for submission to the State. 

Developed and supported systems for Virtual Undergraduate Conference and Virtual Commencment
---
Classroom/Hardware
Hyflex Learning 

Enhanced Smart Classrooms  

CSI has outfitted Smart Classrooms with technology in order to support remote students who are unable to attend a course that meets in person on campus. This technology includes a document camera, a webcam capturing content written on a whiteboard/blackboard, a conference microphone, and dual monitors. This technology is integrated with Zoom to allow students to participate in class, as if they were in person.  

CUNY Hyflex  

Instructors participated in a Summer Seminar required of all faculty participants in the CUNY Hyflex Pilot for 2021-22. The College's participation in the HyFlex pilot will be driven by pedagogy and guided by CUNY's commitment to academic freedom and excellence. The college agrees to develop a pedagogically driven plan and to adopt the minimum technological standards provided as guidance by OAA and CIS, which were determined through a broad process of consultation with the University community. 

Virtual Computer Labs 

Virtual Labs are physical labs on campus to which you can remotely connect to access a variety of software. You can connect through a Windows or Mac computer, iPad, or Chromebook. Virtual labs consist of General labs and Specialized labs. 

Device Distribution 

A limited number of  Chromebook devices are available for loan to students who need them to participate in distance learning.  In order to be considered, students must be enrolled in an online or hybrid course offered by the College of Staten Island.  If you need technology, other than a Chromebook (e.g. hotspot, earbuds, etc. ) please contact the Helpdesk and your request will be considered, based on approval from your instructor.  If you are enrolled in an online or hybrid course, you will receive an email requesting information for a loaner device.   

Administrative technology 

Provided technology to administrative staff in order to work remotely.
---
Collaborative Tech 
Multi Factor Authentication (MFA) was turned on for students.  Before signing into your CIX email, you will be prompted to further verify your identity for enhanced security.  
Student have three options: phone call, text message, or mobile app 
Working on implementing MFA for faculty and staff computer login 
Situated on 204 acres, working on building out DR and failover site on campus using buildings that are distanced on the grounds 
---
Training
Hyflex & Enhanced Smart Classroom Technology 

In-person hands on training was provided to faculty teaching in the enhanced smart classrooms and the CUNY 1L-220A Hyflex room.  Training is ongoing and can be requested by contacting the Technology Training Team.  Documentation can also be found on the Hyflex Learning page on CSI's website.  

Zoom Training Series 

The Technology Training Team developed the Zoom Training Series to assist faculty and staff with the implementation of Zoom for their courses and meeting.  The Series covers a wide range of topics including the basics, reporting features, breakout rooms, polling, and closed captioning. 

Virtual training 

Virtual Training Sessions continue to be offered every week on a variety of topics including the MS Office Suite including OneDrive and MS Teams, Dropbox, and Snagit. Monthly topics include Word, PowerPoint, Excel and Outlook. 

Virtual Office Hour 

Offered twice per day, the Virtual Office Hour provides an opportunity for the College community to meet with the Training Team to obtain answers to their technology related questions. 

Student Technology Overview Sessions 

In the Fall of 2020, the Technology Training Team, began conducting virtual Student Technology Overview Sessions for incoming students and transfer students.  The Sessions are designed to introduce students to the technology applications they will need to use to be successful students at CSI.  The sessions include instruction on SLAS, Student email, CUNYfirst, Blackboard, Zoom, and Dropbox. 

Student Technology Literacy Workshops 
Virtual Open Computer Lab 

The Virtual Open Computer Lab was created at the start of the pandemic to provide students with a way to receive technology assistance.  Staffed by members of the Training Team, the virtual lab is open Monday – Friday and Saturday mornings. 
---
Networking
Work continues to improve connectivity. On the wireless side a survey was conducted to determine where additional access points would need to be installed in order to improve connectivity. Additional access points were purchased for both outdoor and indoor and IT is in the process of installation.  Fiber installation project has made some traction where priority locations were given to CUNY to begin next steps. 
---
Special Projects
Virtual Desktop Infrastructure (VDI) 

In the process of configuring a server based virtual desktop environment that will be an alternative to the virtual labs currently being used by remote learners. This will free up lab space in preparation for students returning to campus while at the same time allow for easy access to frequently used applications from a remote location. 

ITSP 

The Information Technology Strategic Plan (ITSP) in collaboration with the Information Technology Advisory Council (ITAC) developed this plan carefully aligning each of the goals and objectives with the College's institutional Priorities. 

Risk Assessment Study and Processes 

In response to a CUNY Risk assessment IT developed a procedure using KACE ticketing system and TEAMs in order to keep track of security inquiries from CUNY with validation that issues were addressed. 

Qless 

A new appointment scheduling and queue management system (Qless) will be implemented for critical student services including registrar, admissions, bursar, helpdesk, financial aid, and admissions. This system replaces our current obsolete system Qmatic and will allow for students to receive alerts and waiting times on their mobile devices. 

Yuja

Progress continues with our video repository solution, Yuja. Faculty have easy access to create their recordings by accessing Yuja within Blackboard. Recording are hosted in a secure environment and content is automatically processed to create searchable metadata, tagging and categorization. Yuja is currently being used by many faculty and its streaming service will be used to stream several CSI events. For more information contact Mark.Lewental@csi.cuny.edu

Mursion

Mixed-reality combines artificial intelligence and live human interaction to provide an immersive training experience in which trained professionals orchestrate interactions between students and avatar-based characters using custom-designed adaptable scripts. Mursion is currently being used to assist students studying speech pathology. For a demo please contact Doriann.Hyland@csi.cuny.edu
---
Virtual  Events 
IT had a busy year supporting virtual events, which were streamed and closed captioned. Some of these include:
2020 EVENTS
CSI PCA Building Dedication Transcripts and Audio Conversion
Commencement 2020
Faculty Mentor Video Project
Online Experience Marketing Video
CSI Student Celebration Video of the Class of 2020
911 CSI Memorial 2020
Alexsander Scott Project 2020
William J. Fritz FallWelcome 2020
2021 EVENTS
CSI Re-Entry Video Project 2021.
Fresh Kills Landfill Closure 20th Anniversary
General Chemistry Safety Video
James Kaser Audio Transcript
Legislative Forum Video (Robert Wallace)
Recruitment and Orientation 2021
Virtual Commencement 2021
Willowbrook Parents 2021
President Fritz's Welcome Back Video 2021
---
Presentations 2020- 2021 
CUNY IT Conference (2021): Staying Current with ADA Compliance on the Web; Joyce Taylor, Matt Ganz, Roman Lavrov 
CUNY IT Conference (2021): Panel on Building Flex Abilities through the CUNY HyFlex Initiative and Seminar; Patricia Kahn and CUNY Colleges 
Educause Conference (2021): A Mixed-Reality Pilot for Developing Clinical Communication Skills in Speech and Language Pathology"; Christina Hagedorn, Patricia Kahn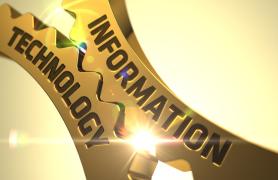 2021-2022 Priorities
High-level overview of OIT priorities
By the Numbers
Meeting the growing demands of the College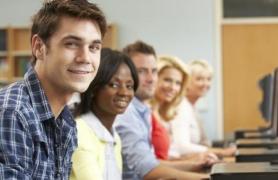 Our Mission
Consistent with that of the College, is to advance the use of technology in all aspects of the College's operations, to strengthen support services, teaching, and research.