Additional Navigation
Close
EdD in Community-Based Leadership
In line with its continuing efforts to serve the citizens of this Borough, and the City of New York, the College of Staten Island/The City University of New York, is offering the Doctoral program, the EdD in Community-Based Leadership. The program is the first of its kind in the nation.
The program prepares professionals from all sectors supporting young people, including education, social work, psychology/mental health, medicine, business, and law, to lead cross-sector coalitions in service of the success and well-being of all of our children.
Message from the Coordinators of CSI's Educational Leadership Program
In light of recent events throughout the nation and our community, we are taking this opportunity to affirm our commitment to education of anti-racist school and district leaders. As Coordinators of CSI's Educational Leadership Program we believe that we have an essential role to play in preparing diverse leaders who will actively combat racism in their schools and communities. Our students, staff, and neighbors of color deserve no less.
School of Education
Office Hours:
Monday – Friday
9:00am – 5:00pm
Teaching is a vital profession, perhaps now more than ever. To do it well requires passion and dedication but also a fundamental understanding of children and learning, proficiency in a variety of pedagogies, the ability to formulate a sound plan, and the wisdom to know when to deviate from it. To do it well rewards you with deep relationships with children and adolescents and psychic pleasure in watching them learn and grow under your tutelage. To do it well in the 21st century results in opportunities for many students that they would not otherwise have. The School of Education is committed to following these principles as it enhances its academic offerings and co-curricular opportunities in ways that meet the needs of students, schools and communities.
Meet the Interim Dean
Image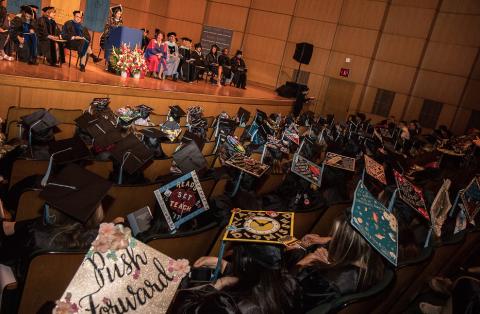 Dr. Burnett Joiner is the Interim Dean of the School of Education.   Dr. Joiner was most recently Professor and Dean of Graduate Studies at Benedict College and was previously Senior VP for Academic Affairs at Benedict College, VP for Academic Affairs at Wiley College, Dean of the College of Education at Mississippi Valley State University, and President and CEO of Livingston College and Hood Theological Seminary. He received his Ph.D. in Education and Psychology at University of South Carolina, an MA in Educational Administration at Bradley University, and a BS in Education from Alcorn State University.
Helpful links & downloads