David Allen's research has focused on collaborative teacher inquiry, facilitation of teacher learning groups, and authentic assessment of student learning. He is currently studying professional learning practices in schools and school districts. He also studies collective creation processes in the theater arts, and looks for ways to connect these to
Read more..
Igor Arievitch joined the Department of Education at CSI as full professor in 2001. Before that, for a number of years he was doing research and teaching at the universities of Moscow (Russia), Leiden (The Netherlands), and Bern (Switzerland).
Dr. Arievitch is a developmental and educational psychologist working within the
Read more..
Prior to coming to CSI, Margaret E. Bérci, a professor of  teacher education, gained practical, philosophical and theoretical experience with the various levels of education during sixteen years of teaching in Alberta, the Canadian province that has been a leader in education reform in the Social Studies. Her courses at CSI
Read more..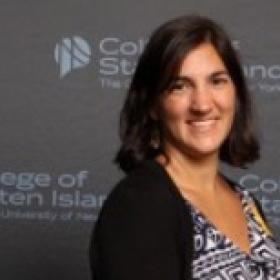 Rebecca Curinga received her Ph.D. in Linguistics from the Graduate Center of the City University of New York. Her research focused on the development of English literacy skills in high school emergent bilinguals. In particular, her research suggests that an awareness of morphological structures in the home language can contribute
Read more..