Department overview
Teachers and School Leaders make a difference in the lives of children, families, and communities as they use their professional knowledge to create classrooms where all children experience the opportunity to be successful in school and in life. In the Educational Studies Department, you will learn how to understand the lives of your students and apply your knowledge to creating instruction that meets the needs of all learners.

Obtainable jobs
Teacher, Early Childhood (Ages Birth-Grade 3)
Teacher, Childhood (Grades K-8)
Teacher, Adolescence (Grades 9-12)
Teacher of English Language Learners
Special Education Teacher, Self-contained
Special Education Teacher, Inclusive Classroom
Grade Leader
Adult Literacy
Prison Educator
Instructional Coordinator
Curriculum Coordinator
Testing Coordinator
School Leader (Principal, Assistant Principal)
District Leader (Superintendent, Assistant Superintendent, Borough Field Support Center)
Corporate Trainer

Certified Graduates are eligible for these positions in Traditional Public Schools, Charter Schools, Independent Schools, Parochial Schools, Private Schools, and other entities including non-profits and corporations.
featured
EDD 625
Activity Approach to Development and Learning
featured
EDD 614
Different Minds: Exploring Cognitive Diversity
Programs in this Department
*All programs are offered jointly with the Department of Curriculum and Instruction but programs marked with an asterisk are offered primarily by the Department of Educational Studies.
Faculty & Staff
Faculty
Staff
Director Listing:
Deirdre Armitage, Ph.D.
Director of Fieldwork
Building 3S, Room 207C
Phone: 718-982-3741
E-mail
Diane Brescia, BA
Director of Program Administration
Building 3S, Room 211
Phone: 718-982-3877
E-mail
Gail Rosenberg, MS, SAS
Director of Teacher Performance Assessment Preparation
Building 3S, Room 216
Phone: 718-982-3692
E-mail
Staff Listing:
Joanne German
Administrative Assistant
Student Teaching, Accreditation, and SLS
Building 3S, Room 205
Phone: 718-982-3715
E-mail
Bryan McGuckin, BA
Computer Laboratory Technician
Building 3S, Room 206
Phone: 718-982-3980
E-mail
Walter Palmer, BS
College Assistant/Computer Laboratory Technician
Building 3S, Room 206
Phone: 718-982-3698
E-mail
Adjunct Faculty
Debbie Almontaser
Louia Bruschi
James DeFrancesco
Cynthia DiFolco
Noah Kippley-Ogman
Contessa McNulty
Omri Shick
Lisa Solitario
Marquita Speller
Kerry Spillane
Department Facilities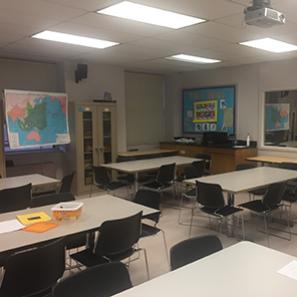 3S-201
Early Childhood Education Classroom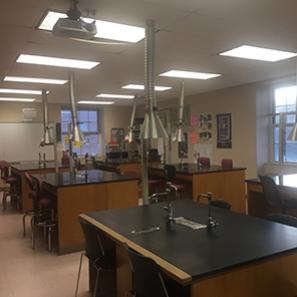 3S-204
Science Education Laboratory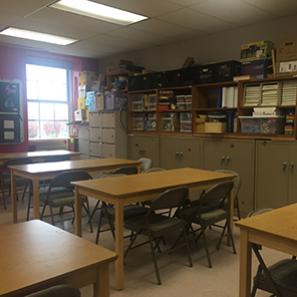 3S-210
Mathematics Education Laboratory