Additional Navigation
Close
Welcome to the Division of Science and Technology at the College of Staten Island. The Division is home to a diverse group of undergraduate and graduate students, researchers and staff members, lecturers and faculty members, all of whom accept a single simple idea: that scientific truth is something we discover together through painstaking effort, trial and error, and critical analysis.
The people who lead this Division invite you to share their passion for seeking the truth through guided exploration and discovery, scholarship and original research. They are dedicated teachers who can motivate and challenge you to understand the scientific method and employ it to solve real world problems. They are researchers who are hard at work attacking cutting-edge problems in areas as diverse as abstract mathematics, information and communications technologies, quantum chemistry, materials fabrication, biotechnology, and environmental science. They seek your participation, questions, creativity, hard work, and enthusiasm, as their work benefits from your input.
We know that good ideas need to flourish if we are to solve the challenging problems of tomorrow. That is why we value an inclusive institution, seeking open-minded students, deeply committed to diversity, cultural understanding, and civic engagement.
Our explorations are made possible by the continued support and participation of alumni, friends, students and parents, as well as corporations and foundations. Their support helps the Division to move forward and set new standards of excellence in research, teaching and engagement within a rapidly changing, complex world.
We invite you to explore our departments and programs and discover the many opportunities for discovery available at the College of Staten Island.
Michael Cavagnero
Dean of Science and Technology
Division of Science & Technology
---
Meet The Dean:
Image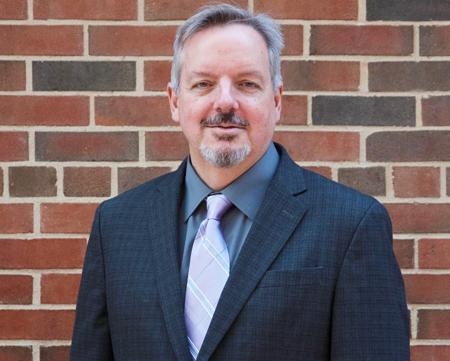 Dr. Michael J. Cavagnero joined CSI as Dean of the Division of Science & Technology in August of 2019. A theoretical physicist, Dr. Cavagnero specializes in the principles of quantum mechanics and in the analysis of atomic, molecular and optical phenomena. During his 30-year tenure on the faculty of the University of Kentucky, he taught a wide variety of undergraduate and graduate courses, mentored junior researchers supported through federal grants, and provided advisory and leadership services to his community, the University and his professional society.
Dr. Cavagnero served two terms as Chairperson of the Department of Physics & Astronomy at the University of Kentucky during which time the Department grew in faculty size, expanded its extramural research support, revised and updated its curricula, substantially increased the number of undergraduate and graduate students, renovated research labs and classrooms, built a new student observatory, and garnered substantial resources through development efforts.
In January of 2016, Dr. Cavagnero was contracted to direct the Atomic, Molecular and Optical Theory Program of the National Science Foundation (NSF). His service to the Foundation grew to include responsibilities for the Quantum Information Science Program and to the Graduate Research Fellowship Program. In May of 2019, he received an NSF Director's Award for superior accomplishment and outstanding leadership in the Quantum Leap, devoted to next generation sensing, modeling and computing.
A first-generation college student, Dr. Cavagnero received a Bachelor of Science Degree from the University of Connecticut in 1981. He received a Master of Science degree in 1983 and a Doctor of Philosophy degree in 1987, both from the University of Chicago. He then held Research Associate appointments at the University of Nebraska-Lincoln and at The University of Colorado-Boulder before moving to the University of Kentucky in 1990. He held a Visiting Scientist appointment to the Harvard-Smithsonian Center for Astrophysics while on sabbatical leave in 1997-1998. In 2000, Dr. Cavagnero was elected to Fellowship in the American Physical Society for his research contributions.
When not teaching or studying science, or working to advance higher education, Dr. Cavagnero enjoys cooking, bicycling, reading, and travelling with his wife, Violet.
---
---
Programs
The Division of Science and Technology includes the following departments: Biology, Chemistry, Computer Science, Engineering Science and Physics, and Mathematics.
Ph.D. Programs (through CUNY Graduate Center)
Interdisciplinary Centers
The Division also houses four interdisciplinary centers
The Center for Environmental Science (CES)
Dean's Advisory Council
Dr. Li Ge, Physics & Astronomy
Dr. Tobias Johnson, Mathematics
Dr. Sharon Loverde, Chemistry
Dr. Dwight Richards, Engineering and Environmental Science
Dr. Deborah Sturm, Computer Science
Dr. Grozdena Yilmaz, Biology
Helpful Links & Downloads