Chemistry Department Overview
The Department of Chemistry offers undergraduate degrees in Chemistry and Biochemistry. Both degrees are accredited by the American Chemical Society (ACS). Our undergraduate program is innovative, directed to the career needs of our students, and provides opportunities for extracurricular and research activities. Our course offerings are intended to promote scientific reasoning, to develop lab skills and prepare students for graduate and professional schools as well as employment in industry.
The Department combines outstanding physical facilities with a close-knit community of scholars. Our faculty members include professors who are nationally and internationally recognized in their fields. The department faculty members participate in PhD programs (Chemistry, Biochemistry, Biology, Physics and Molecular Biophysics) at CUNY.
The CSI Chemistry and Biochemistry degrees are accredited by the American Chemical Society (ACS).
---
CSI Offers the Doctor of Optometry Degree (OD) via Affiliate Partnership with SUNY College of Optometry
The College of Staten Island is listed with the above professional graduate school as offering an affiliation program whereby highly qualified students may complete a joint Bachelor of Science (BS) or Bachelor of Arts (BA) degree conferred by College of Staten Island and a Doctor Optometry (OD) degree conferred by SUNY College of Optometry in just seven years instead of the usual eight. Selected academically talented high school seniors and college freshmen can be admitted to an approved joint degree track at CSI and, simultaneously, to candidacy for admission to the professional OD program at SUNY College of Optometry.
---
Early Research Opportunities

2022 Summer Research Series: Gateway to Science: Experiments and Computations in Chemistry
EXAMPLE OF WHAT YOU WILL DO:
Use modern experimental techniques to probe structure and chemical activity of biological molecules
Learn how computer simulations can be used to understand biochemical systems at a molecular level
Work in an experimental lab and experience the life of an experimental scientist
Work in a computational lab and experience the life of a computational scientist
Workshop Benefits:
Learning the fundamental aspects of scientific research in chemistry and biochemistry
Working side-by-side with graduate students and professors at the College of Staten Island
Criteria:
Open to undergraduate students at CSI and high-school students interested in scientific research
Meet minimum academic standards (85.0 Grade Point Average, un-weighted; high grades in Math and Science courses). No Advanced Placement (AP) in Biology and/or Chemistry course necessary
To Apply: Complete the short application online—access the link or copy and paste the URL: https://forms.office.com/r/karaaNYaCh
Application Deadline: July 7
Size of Workshop: 15 seats available in the program and applications will be considered on a first-come, first-serve basis. Accepted participants are expected to promptly reply and accept our offer
When: 07/11/2022 – 07/22/2022 (two weeks), 4 days a week
(Monday – Thursday) from 10:00 a.m. – 1:00 p.m.
Location: College of Staten Island, Biological and Chemical Sciences Building (6S)
Image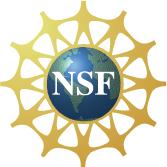 Cost: Free of Charge —The workshop is sponsored by the National Science Foundation
Recognition: Participants completing the workshop will receive a frameable Certificate of Completion validating their accomplishment/achievement
Questions? Please call Holly Block, Assistant Director for Recruitment: holly.block@csi.cuny.edu or 347-443-8699
Faculty:
Rupal Gupta, Ph.D.; Assistant Professor of Chemistry; PhD Programs in Chemistry, Biochemistry and Physics, CUNY Graduate Center.
Angelo Bongiorno, Ph.D.; Professor of Chemistry; PhD Programs in Chemistry and Physics, CUNY Graduate Center.
---
featured
PhD Program In Chemistry
featured
PhD Program In Biochemistry
featured
Areas of Expertise
Programs in Chemistry Department
Chemistry Faculty & Staff
Staff
Abbasov, Anar
Balambika, Rema
Dang, Soa
Derbyshire, Dawn 
Feng, ChunMin 
Li, Qi 
Liu, Carol
Malz, Abraham
Park, Tai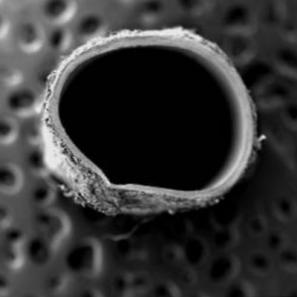 The AIF is a shared core facility under the Division of Science and Technology at CSI that houses advanced imaging systems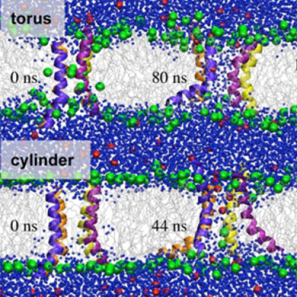 The HPCC has a central role in the support of initiatives in economic development and provides assistance with sustaining intellectual growth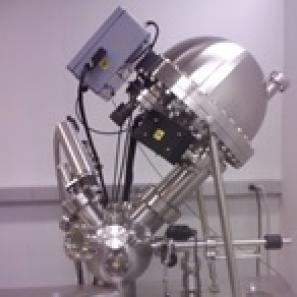 The CSI Chemsitry department has a wide array of research quality instruments available to our students
Biological and Chemical Sciences
Building 6S, Room 235
Willowbrook Campus
Department Contact
Chemistry Links And Resources