Biology Department Overview
As a department, our mission is founded on the premise that excellence in teaching and excellence in research complement each other. We have an exciting diverse faculty whose expertise encompasses Biology as a whole and it is our aim to be able to provide our students with training in all major sub-disciplines of Biology. We encourage students to participate in faculty directed research through independent study, often leading to a co-authored publication. We recognize that a large number of our students enter professional programs (Medical Laboratory Science and Nursing) or pursue professional degrees (MD, DDS, DPM and DPT etc.) as well as entering CSI graduate programs (Masters degree) in Biology, Neuroscience and Environmental Science and the CUNY Ph.D. program. Many of our faculty hold Dual appointments with the Graduate Center.

In conjunction with the mission of the college, the Biology Department embraces the strength of our diversity, fosters civic mindedness and nurtures responsible citizens for city, country and the world.
featured
Undergraduate Studies
featured
Graduate Studies
featured
Medical Laboratory Science
Programs in Biology department
Virtual Open House
Undergraduate
Study of the biological sciences is a major requirement for students who wish to specialize in such fields as plant or animal research, and for students who plan to enter various health professions, such as medicine, nursing, dentistry, medical laboratory science, physician assistant, and physical therapy. The Department offers a varied and balanced program for biology and health profession majors, and three options in the BS degree program in Biology: Biology major, biology/adolescence education, and bioinformatics.
---
The Metagenomics: DNA Sequencing Workshop: Offered Again During Spring 2020!
A unique research opportunity in the new biological field of "Metagenomics", the study of DNA and gene sequencing of microbes (microscopic organisms) recovered from the environment (soil, seawater, and desert) and human body without culturing them in the laboratory. Metagenomics is used to investigate and understand the evolution, metabolism and interplay of these microbes. Become part of a growing new field where scientists expect exciting and major breakthroughs!
Workshop Benefits:
Perform hands-on research/lab analysis and learn the basics of operating sophisticated research equipment and tools in CSI's state-of-the-art Molecular Biology Lab.
Experience the research process—develop hypotheses, design experiments, analyze data generated in the laboratory, and learn sample-gathering techniques of the material collected from environmental sites.
Build a professional and personal relationship with CSI professors, research team and fellow students who will mentor you and help advance your education and career goals in a collegiate environment!
Examples of what you will do:
Extract DNA from environmental samples, perform a polymerase chain reaction (PCR) to make copies of a DNA sequence, run your PCR on an agarose gel to visualize the DNA you extracted and amplified
Perform some bioinformatics (computer-based analysis) to identify bacteria present in samples and determine the impact of human activity on the environment and vice versa
Applicant Qualifications*:
Be a high school junior OR senior
Meet minimum academic standards (85.0 Grade Point Average – unweighted and 600 MATH SAT)
No Advanced Placement (AP) in Biology and/or Chemistry course necessary
*Students with a genuine interest in the sciences but not pursuing a science curriculum are welcome to apply as long as they have completed a biology course
To Apply: Complete the short application online: https://forms.gle/MZAuo3gHyXr7ZKcz9
Application Deadline: Tuesday, February 11, 2020
Workshop Size: 24 seats available in the program and applications will be considered on a first come-first serve basis. Accepted participants are expected to promptly reply and accept our offer

New Section on Thursdays Added
Due to an enthusiastic response, the professors have generously added a new workshop:
When: 2/20/2020–4/09/2020, (Thursdays only), from 4:00–6:00pm.
Our Wednesday class has reached capacity and is CLOSED:
2/19/2020–4/08/2020, (Wednesdays only, once a week for eight weeks) from 4:00–6:00 p.m. (combination lecture and lab)
Where: Biological and Chemical Sciences Building (Building 6S, Room 143)
Cost: $300 lab fee for materials, check or money order payable to College of Staten Island (compared to $3,000 and higher workshop tuition at other colleges/universities)
Recognition: Participants completing the Workshop will receive a Certificate of Completion validating their accomplishment/achievement
Faculty: Faiza Peetz, M.D., Ass't.Professor in Biology; Chang-Hui Shen, Ph.D., Professor and Chair, Biology Department; CUNY Graduate Center, Ph.D. Program in Biology; Institute for Macromolecular Assemblies, CUNY
With more than 70 science research labs, outstanding faculty, extensive offering of classes in the sciences and Pre-Med Advisory Committee, CSI's students enrolled in various science programs have gone on to top medical, dental and veterinary schools as well as elite graduate programs for diverse majors/careers including physical therapy, physician assistant, speech pathology, environmental science, pharmacy and science research.

---
Admissions Services
Admissions representatives are available to assist prospective students with questions regarding the admissions process, academic programs and student services. Evening appointments are available every Thursday beginning at 5 pm. To schedule an appointment, please contact the Office of Recruitment and Admissions at 718.982.2010 or admissions@csi.cuny.edu.
Graduate Program
A representative from the College of Staten Island will be attending events and will be available to meet with you to answer questions about the program. Click here to view a list of events.
---
Graduate
The Department of Biology at the College of Staten Island offers graduate degrees in Biology. The degrees are designed to provide research training in a variety of disciplines in biology, as well as prepare secondary education teachers with coursework and projects to prepare the scientists of the future.
Masters
PhD Programs
Biology Faculty & Staff
Full Time Faculty
Administrators
Caputo, Josephine
Heron, Cecilia
College Laboratory Technicians
Brown, Emmel T.
Camillo, Cassandra C.
D'aversa, Ileana
Elassad, Natalie L.
Ghigliotti, Lisa M.
Keating, Kinnea
Department Facilities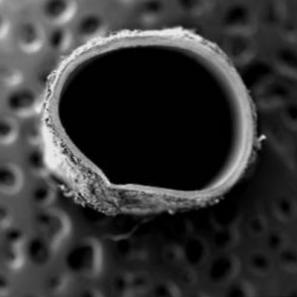 The AIF is a shared core facility under the Division of Science and Technology at CSI that houses advanced imaging systems
The HPCC has a central role in the support of initiatives in economic development and provides assistance with sustaining intellectual growth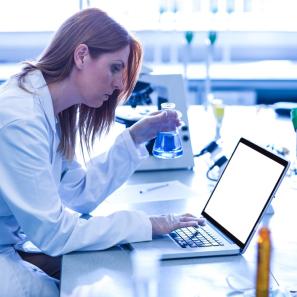 Additional Facilities
Animal facility
Aquarium
Green house
Other programs you may be interested in